Rafting in the country of « la Meije » :
plashes and thrills – bursting with laughter !
The descent :
The headwaters of the Romanche, a wild river in the Alps, have their source at Lautaret Pass.
Beneath the glacier of "la Meije", in the heart of the National Park of "les Ecrins",
our run of 5 km is punctuated with multiple rapids (class 3 & 4).
If you are 12 years or older, whether novice or expert,
his 45 minute rafting run will make for a day to remember.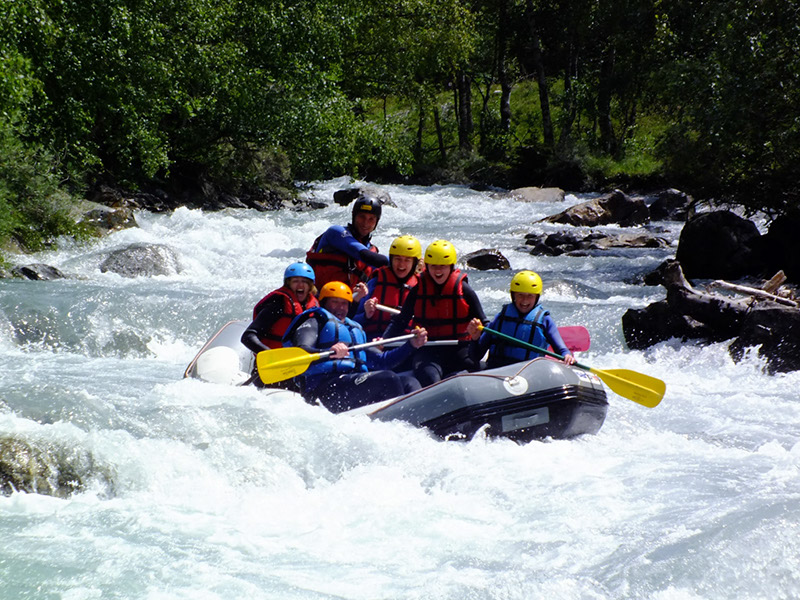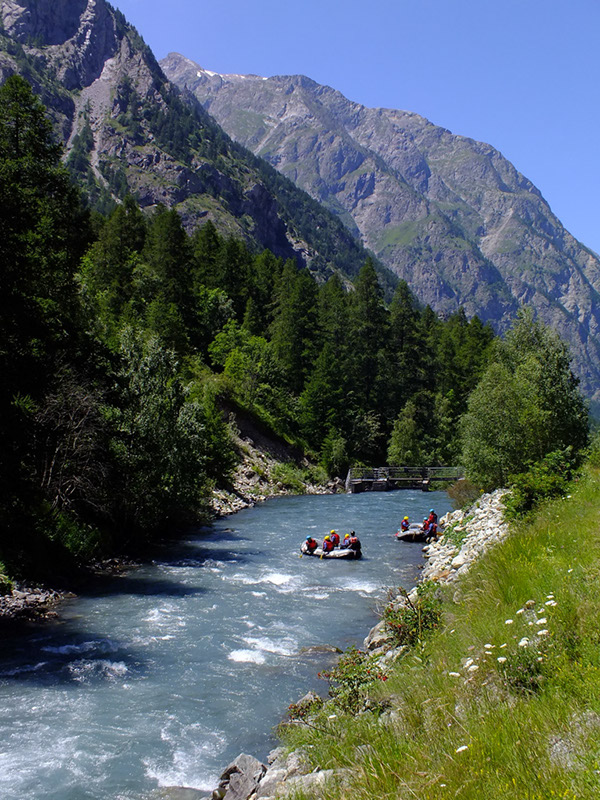 Full-day whitewater rafting :
Morning - canyoning facing LA MEIJE!
Afternoon - after a picnic on our place or in a local restaurant,
we take off for whitewater rafting adventure in much more challenging water.
Below the Meije Glacier, the hotter the weather, the higher the river!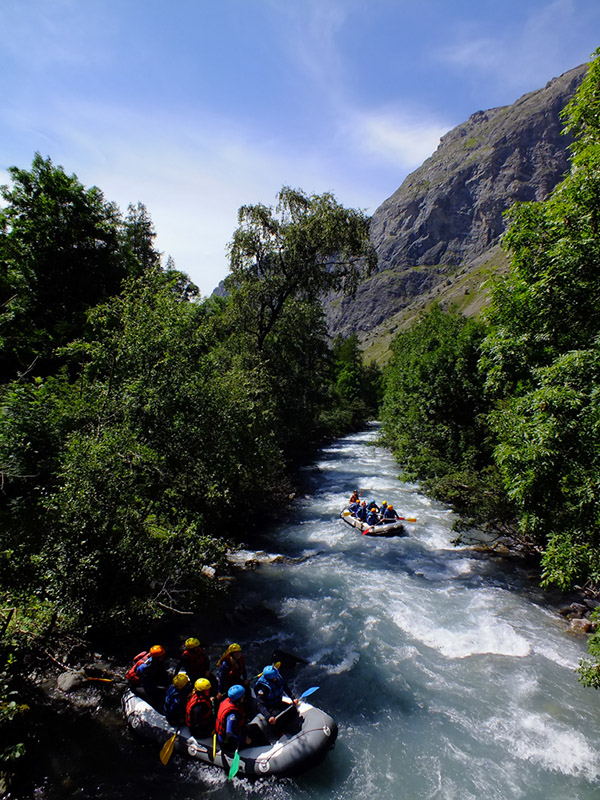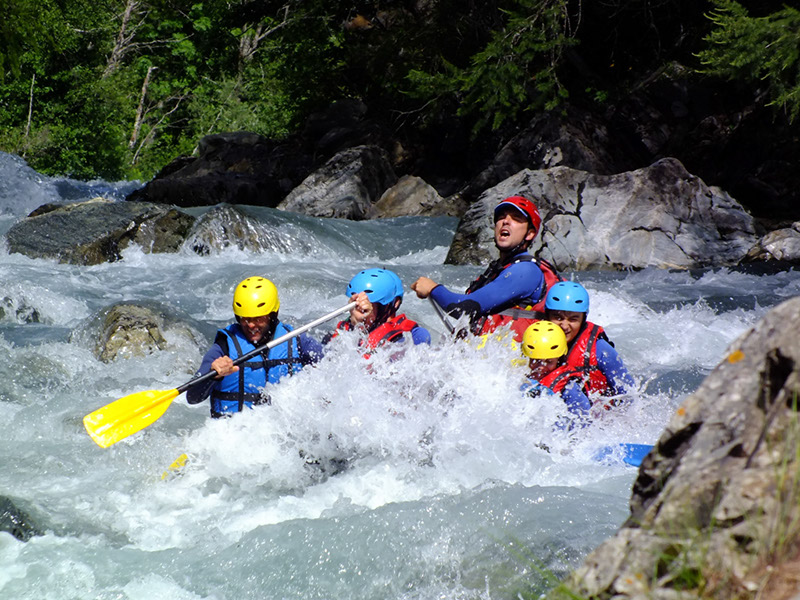 RODEO RUN : the chance to make 2 runs back-to-back !
Want to sweat ? Need to escape?
The rodeo formula is for you!
We support you in whitewater, the Romanche, and we offer to make two runs back-toback.
A first run to discover the river gently and the second to romp ...
Program 1:30 browsing 10 km,
rolls, waves and will to scum !
sensations guaranteed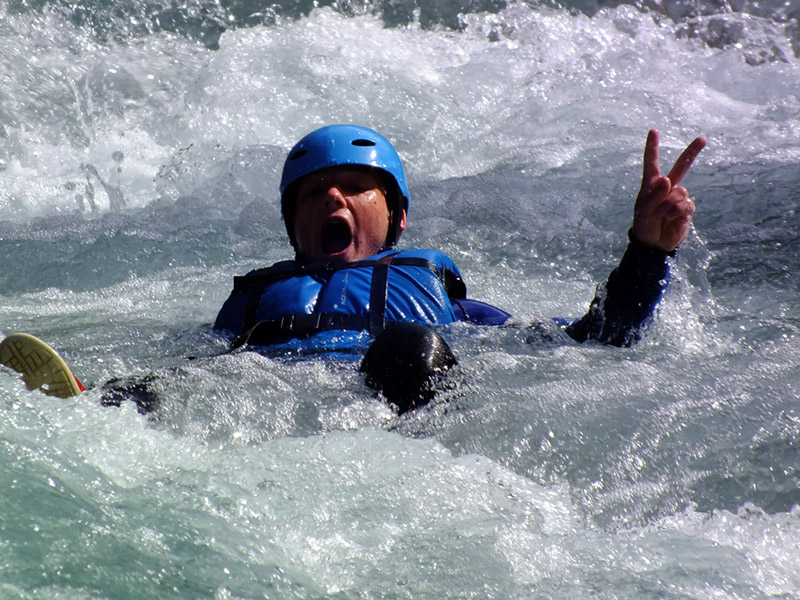 The guides of No Limit Rafting, with many years of experience, will help you discover the Romanche, a marvel of nature, in an atmosphere both sporting and friendly, and in complete safety.
Bring with you :
bathing suit
towel
Sneakers/tennis shoes
A good attitude, and….
YOU MUST KNOW HOW TO SWIM.